While pregnant with my, now 9 month old munchkin, I scoured the internet for fun ways to make his nursery special. Luckily for me my sis and her bestie were making my bedding; as I was looking through numerous designs I saw some artwork in the background.. . I was smitten and had to have it! I wasn't digging the $70 each price tag though! What did we do...we made them ourselves! (Sorry, I have looked all over and cannot find where I originally saw these!)
Off to JoAnns we went. We purchased 4 canvases (on sale, of course) and some of these paints in the colors I was shooting for.
Geesh, these got used well didn't they? For our #1 canvas we just took a ruler and a pencil and measured and drew out the 1. We then just took foam brushes and painted the bright red all around the drawn 1.
On the number 2, we found a font we liked from the computer and printed it. We then took two different sizes of bowls from my sis's kitchen and made our circles with the pencil. We took our cut out 2, and used it as our stencil. Then painted again but this time with a chocolate brown.
My favorite was the 3! We just used a glass for our circles and measured to line them up. Then we painted with the mustard yellow. I did go back when I got home and used a (shh don't tell) black eyeliner pencil to make the circle edges more apparent.
Again on the 4, we just printed out the letters and used the cutouts as our stencil. This was our odd ball because then we painted in the letters with the chocolate brown, and around the edges of the canvas.
When we were all done we took a brown glaze and went to town all over the canvases. These turned out as one of my favorite pieces of art in my house! Here are some more pictures; Oh and the wall color is actually really pretty! I couldn't get it to look correct no matter how hard I tried, lol!
The dresser was one of the first I have ever made over. It was it horrible shape when I got it. I modge podged on the front of this with some premium cloth like wrapping paper! First I tried scrap book paper with no luck, lol!
I am so thankful for these two creative ladies, I will have to show you my crib bedding sometime; so stinking cute! They are both incredibly talented, and neither one of them do any blogging! Robyn does have an Etsy account where she sells the cutest baby goodies EVER! Look at these little shoes!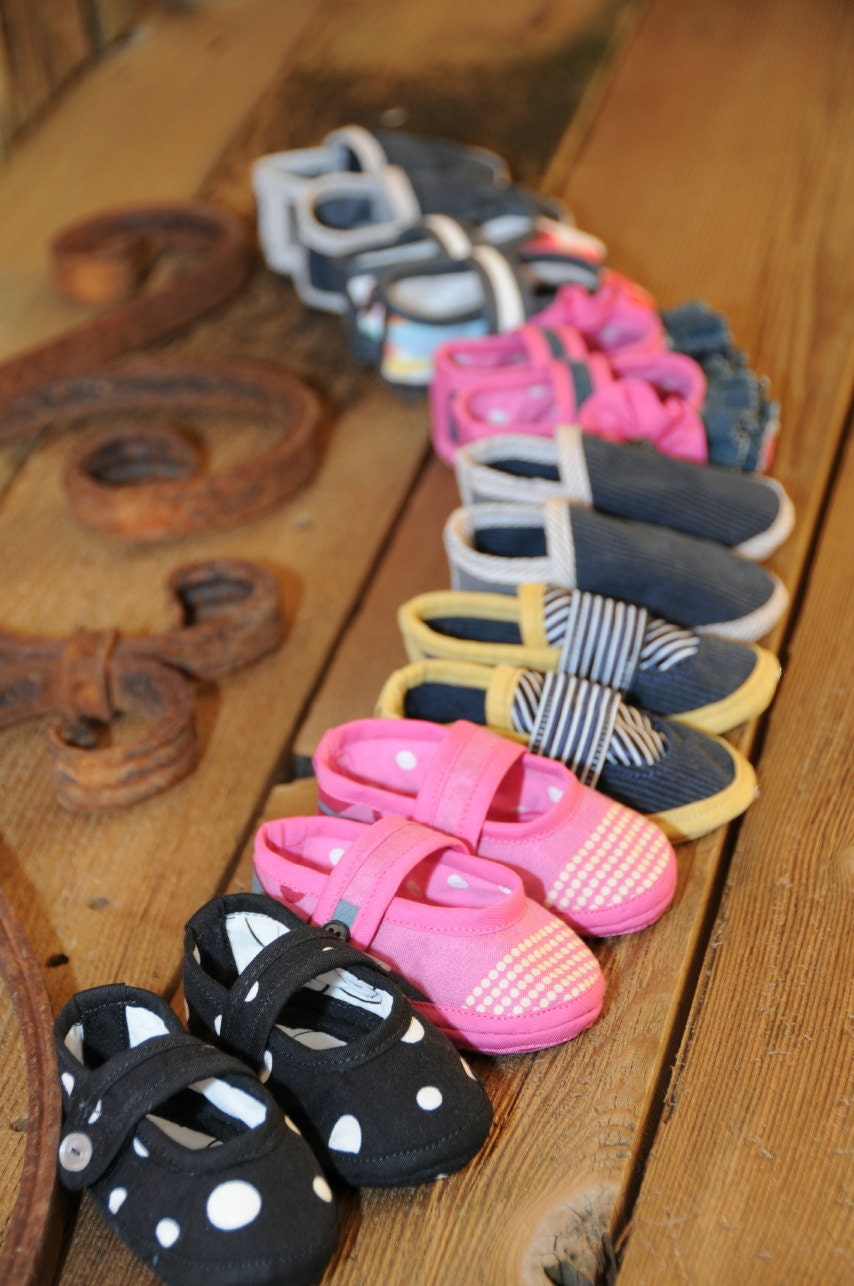 Oh and look at these cute reversible trouser and onesie sets! My little guy sports these little pants...
All The Time!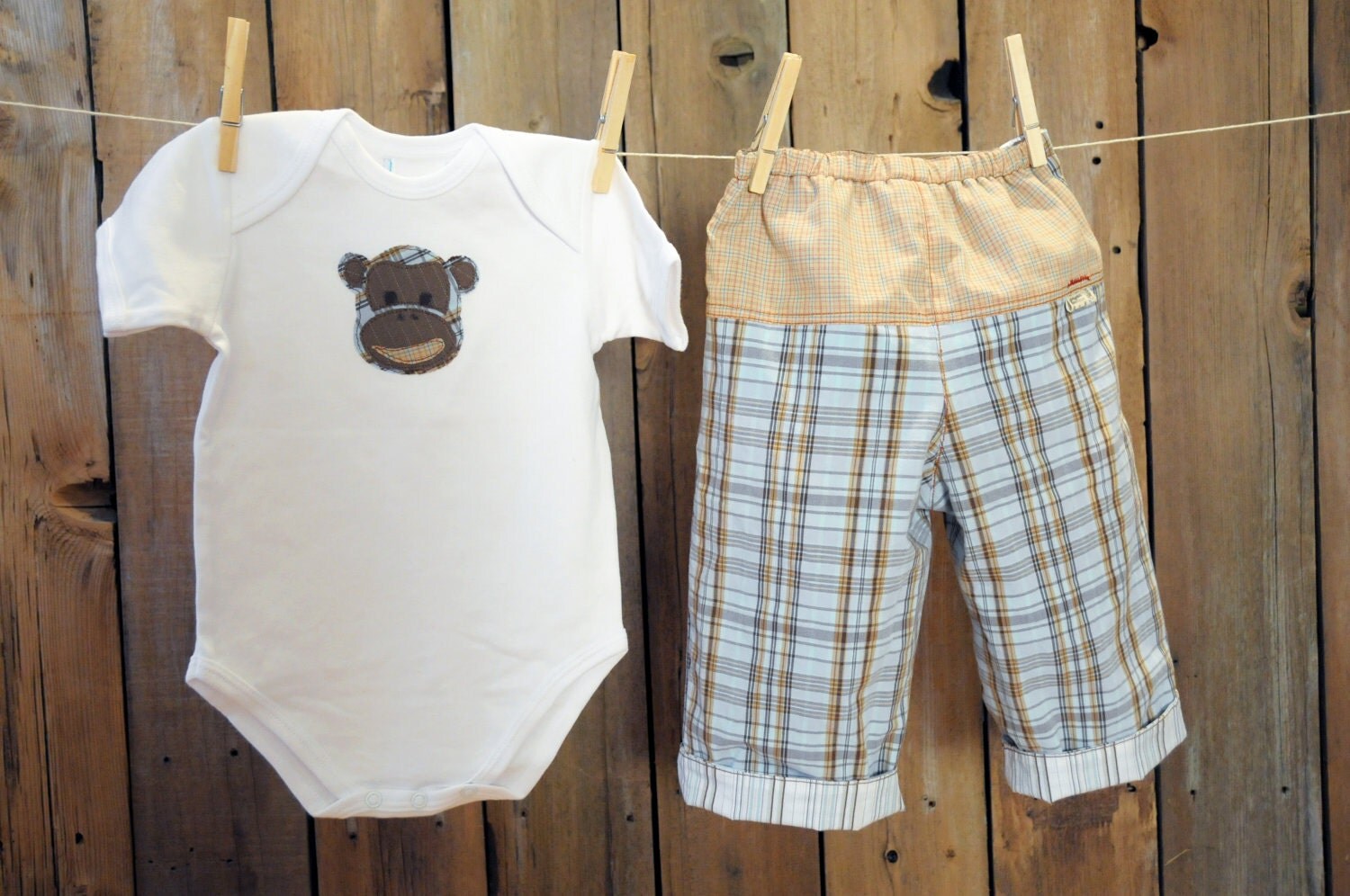 If you get some time, go and swing by and check out the rest of her sweet items.
Have a fabulous day!
Adriane
Sharing With: